W

ith Easter fast approaching, I wanted to make some Easter Hatchlings for my daughter's daycare class. I have just learned how to crochet and wanted to practice my 'new skill'.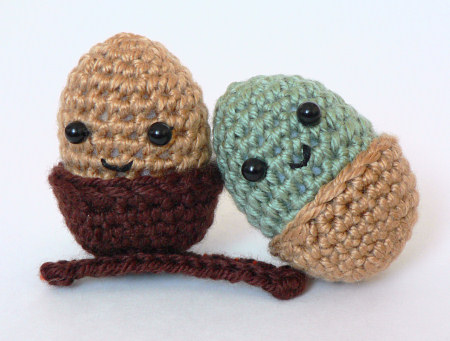 Unable to draft my own pattern, I set about looking for
one on the
web.
I found the perfect pattern (cute, easy and quick) at PLANET JUNE. These are the cute acorns that inspired my
CHICK-A DEES.
With my creations in full swing, I showed my husband, who questioned why the acorns had yellow caps? After adding eyes, he said that they looked like evil acorns.
Undeterred, I continued and added beaks. I would have preferred to use button eyes, but given the age of my target audience, I embroidered them instead.

Given that I have been crocheting less than a month, I am happy with my first project.